Raindrop Azurite Cufflinks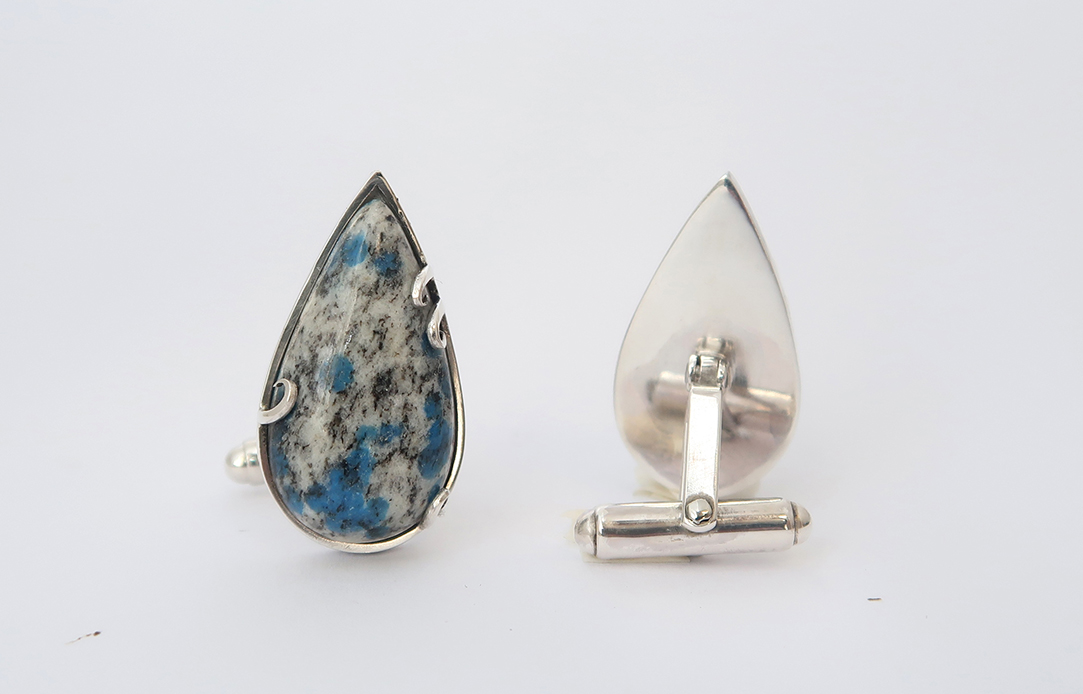 Cufflinks
Sterling Silver, raindrop azurite

Size
Face
H 29 x W 16 x D 7 mm
Cufflink
H 19 x W 22 x D 14 mm


These handmade cufflinks have been designed with the desire to create a unique and colourful jewellery piece to embellish your garment. These cufflinks will add a pinch of colour to truly any outfit.

Each set of cufflinks is made only once making these cufflinks unique and one-of-a-kind. All cufflinks are completely handmade with high quality materials. Considerable time is spent on designing an exclusive look and a quality construction that will last for many years. The minerals used for the cufflinks have been carefully selected and are of high quality with a unique appearance. Care has been put into making sure that minerals are either ethically sourced or second hand. A lot of time is spend on finding the right mineral from the right source. You can be proud to wear or gift these cufflinks to anyone.

These cufflinks are made for those who would like to wear some truly exceptional jewellery to that special event like a wedding, a graduation, out to the races, to special gatherings or even just to work.